Profile Image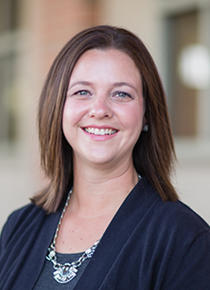 Miranda Kliment was raised near Ceresco, Nebraska on her family farm. She graduated from Bryan LGH College of Health Sciences School of Nursing in 2004 with her diploma in Nursing. She received her Bachelor of Science in Nursing from Nebraska Wesleyan in 2006.
In 2010, she completed her Masters of Science at Creighton University with a specialty as a Family Nurse Practitioner. In 2016, she completed her Doctorate of Nursing Practice at Creighton University.
Miranda chose to specialize in family medicine because this allows her to care for patients and their families over a lifetime. She is passionate about preventative healthcare and diabetes management.
Has worked at Fallbrook since 2012
Miranda lives outside of Valparaiso with her husband and two children. When she is not at Fallbrook, she enjoys spending time with her family and friends, participating in county and state fair activities with her husband, and being outdoors with her family.