Profile Image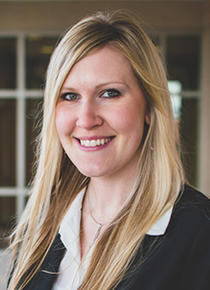 Trina Walker grew up in South Sioux City, Nebraska. She graduated from University of Nebraska Medical Center in 2009 with her Bachelor of Science in Nursing. In 2016, she completed her Doctorate of Nursing with specialty in Family Practice from Creighton University.
The majority of Trina's career has been in cardiac care; treating patients with coronary artery disease, high blood pressure, high cholesterol, and abnormal heart rhythms. She chose to transition into Family Practice due to her passion to treat many health ailments and to gain a more personable relationship with her patients.
Trina joined Fallbrook Family Health Center in 2018.
She lives in Gretna with her husband, daughter and two dogs. When she is not at Fallbrook, she enjoys spending time with family, being outdoors, and traveling.