Profile Image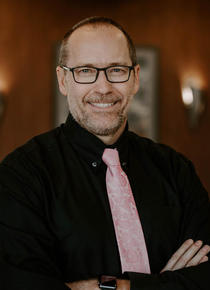 Dr. Saathoff was born and raised on a dairy farm near Naponee, NE in south central Nebraska. He attended Franklin Public Schools graduating in 1984. He attended Nebraska Wesleyan University in Lincoln obtaining his Bachelor of Science degree in biology graduating with high honors. He obtained his medical degree from the University of Nebraska graduating with honors and named to the medical honors society of Alpha Omega Alpha. He completed his residency in Family Practice at the University of Nebraska Medical Center winning the Rico award.
Dr. Saathoff is board certified in family medicine from the American Academy of Family Practice. He is on staff at all Lincoln hospitals. He began his practice in Lincoln in 1995 at the 7th and Superior site and became Superior Street Family Physicians in 1999. In December of 2006 he moved to our present location as Fallbrook Family Health Center.
Dr. Saathoff's medical interests include diabetes, the metabolic syndrome, preventative medicine, migraines and sports medicine. He is a recognized speaker on topics as diverse as migraines, hypertension, diabetes and arthritis/pain management.
Dr. Saathoff is married with two daughters. His personal interests include martial arts and he has mastered a sixth-degree black belt in Karate.