Profile Image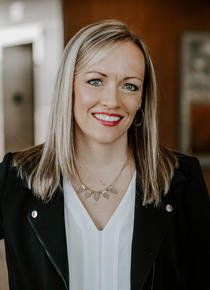 Heidi Zywiec grew up on a farm near Fairmont, Nebraska
She graduated summa cum laude with a Bachelor of Science degree from Doane College in 2004. She then received her Master of Physician Assistant Studies from the University of Nebraska Medical Center where she graduated with distinction in 2006.
Heidi started her practice in York, Nebraska where she spent 7 ½ years practicing in rural family practice where she provided primary outpatient, inpatient and emergency room care.
She enjoys the challenges of comprehensive medicine and the responsibility of managing a patient's health care in its entirety. She also relishes the relationships gained with patients and families while providing their care. Throughout her practice, Heidi has enjoyed providing care from the new-born age all throughout adulthood, enjoys various clinical procedures, and has provided education to both patients as well as PA and medical students.
She is married with two daughters, and one son. In her spare time, she enjoys running, being outdoors and spending time with family and friends.